BLACKCOMBE KENNELS
rottweilers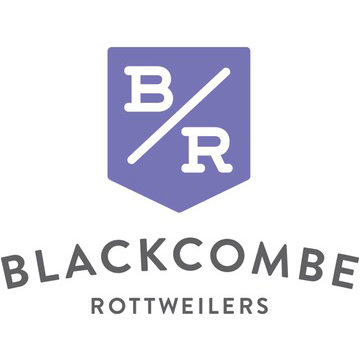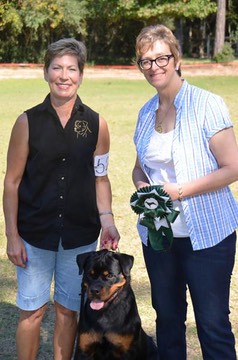 Beginnings
I'm Prof Roberta Crouch, and I bought my first rottweiler in the early 1980's, and except for my first few years in Australia, have had at least one in my life ever since. I've bred over 40 champions; in this number are 4 grand champions (including a father and son) and 8 different specialty challenge winners (including a national best of breed winner), and more recently a Australian Supreme Champion. In addition to my own breeding program, I like to think I've made a contribution to the breed in Australia through the importation of quality rottweilers sourced from Germany, the USA, Norway and New Zealand. Three of our imported bitches went on to become V rated Australian Champions, with one becoming and American and Canadian champion also. But, I have also imported rottweilers that were titled prior to their arrival; for example the first American Champion rottweiler to come to Australia. And, to my knowledge, I am still the only breeder to register in Australia what qualifies as a 'pink papered' litter in Germany through the importation in whelp of V rated, Baffy von der Quellenberg Sch I AD BH Ztpr (Gmy).
I'm also a specialist judge for Rottweilers, and have judged the breed in Malaysia, Australia, England, Wales, Finland, the USA and New Zealand. In addition to judging rottweilers, I am licensed for the remainder of the Utility Group and all Gun Dogs  and Working (Herding) Dogs. In additional to my 'dog life', I also have other work that is important to me. I have a PhD from the University of Adelaide, and worked at the University of Adelaide for many years and recently worked in France at the Burgundy School of Wine and Spirits Business. I am now a Professor in Business Management at Flinders University in Adelaide. I conduct consumer behaviour research respective to wine and this work takes me around the world to the many and varied markets for Australian wine (I know… but somebody has to do it!). 
You can see my professional profile (including recent publications and presentations) by taking this link:
Contact Blackcombe
I'd love to hear from you.
Professor Roberta Crouch, Adelaide South Australia, Australia Phone: (61) 404833924